Study load
Approx. 12-15 hours per week per unit
Duration
9 months (60 credit points)
Intakes
Jan, Apr, Jul, Oct
As an emergency nurse, you'll be the one who makes a difference to people's lives when they need it the most. With advanced knowledge and skills you'll equip yourself to respond to life threatening situations.
Take your nursing career to the next level and become a confident leader in emergency assessment and intervention.
By specialising in emergency care, you'll be able to use your advanced clinical assessment skills to provide high quality care to patients in emergency settings. Throughout the program, you'll examine key aspects of emergency patient care and nursing practice, whilst also developing your analytical, leadership and communication skills. You'll develop essential skills to manage and prioritise these patients, and learn core concepts relating to acute illness, disease and trauma.
Through a blend of online learning and employment, you'll be supported as you apply your clinical skills to patients who have urgent and complex care requirements. This structure will support your study-work-life balance, allowing you to flourish in the different aspects of your life. Our Graduate Certificate in Health (Emergency Nursing) will help you build key skills and knowledge, tailored to the highly skilled, professional work you undertake in the field of emergency nursing.
Course structure

What you will learn

Entry requirements

Fees

Support Services

Career outcomes
Course structure
Course structure
Students may study one unit per teaching period. 15 credit points equates to approx.12-15 hours of learning per week. A 30-credit point unit will require approx. 24-30 hours of learning.
Pathophysiology & Health Assessment For Advanced Practice
Contact Hours: 24-30 hours
Credit Points: 30
This course allows registered nurses to build on their existing knowledge by introducing them to advanced nursing practice. You'll develop an in-depth understanding of human pathophysiology of the major body systems, their alterations and health assessment. This course will enable nurses to apply advanced level knowledge relating to pathophysiology in a clinical setting.
Principles of Care for the Emergency Patient
Contact Hours: 12-15 hours
Credit Points: 15
This course is designed to enable Registered Nurses to acquire advanced clinical assessment skills for the acutely unwell patient in an emergency setting. These skills will be based on a comprehensive understanding of the pathophysiology of illness and injury to patients across the lifespan. The ultimate goal of this unit is to enable the student to provide safe and high quality emergency nursing care.
Emergency Nursing Practice
Contact Hours: 12-15 hours
Credit Points: 15
This course helps students to integrate advanced level theoretical knowledge with the safe and effective care of the emergency patient across the lifespan. You will explore the applied role of the advanced clinical nurse in an emergency care setting.
What you will learn
What you will learn
Principles of acute patient care
Gain advanced clinical assessment skills to provide safe and high-quality emergency care to patients of all ages.
Emergency nursing practice
Increase your confidence at providing care in an emergency setting. You'll learn to apply your theoretical knowledge in a practical space, to advance your clinical reasoning and ability.
Advanced pathophysiology
Build on your existing knowledge of the major body systems. You'll gain increased confidence in providing health assessments in an emergency setting.
Patient management
Learn to manage patients requiring specialist treatment in an emergency care setting.
Entry requirements
Entry requirements
Entry criteria
Applicants must have successfully completed a three-year (minimum) Bachelor of Nursing qualification.
Applicants must be able to demonstrate current and satisfactory registration with AHPRA as a Registered Nurse and a minimum of 0.5 EFT current and ongoing employment in an appropriate emergency clinical setting. A current resume must be submitted with the application.
Credit arrangements
Completion of the Graduate Certificate in Health (Emergency Nursing) and Graduate Diploma provides a pathway into the Master of Health (Advanced Nursing) focused on leadership and advanced clinical skills. Completion of the Master of Health provides a pathway into Doctoral studies with Federation University.
Diploma entry pathways
Applicants must have successfully completed a three-year (minimum) Bachelor of Nursing qualification– they cannot enter based on Diploma level studies. 
Fees
Fees
Fees are subject to change annually.
Commonwealth Supported Place (CSP)
$1,992 estimated annual tuition fee.
Annual tuition fees are per 120 credit points which represents 1 EFTSL or a standard full-time study load for a year.
The tuition fees you pay will vary depending on the subjects you choose to study as each subject has its own credit point value and cost. The total cost will vary depending on the subjects you choose, your study load and the time it takes to complete your course.
Other fees
You may need to pay some other fees such as the Student Services and Amenities Fee (SSAF).
Support Services
Support Services
Be supported through your studies with services tailored to the online learning environment. Federation University Online personalises support for every student, accessible at every stage of your study journey.
Student advisors dedicated to answering your questions about anything from enrolment and course management to essay writing and technical support.
Online Learning Advisors (OLAs) guiding you through your course, bringing industry experience and expertise in online learning to your studies.
Study and assignment resources to help you get the most out of each course and submit high quality assessments.
An online community made up of a diverse network of students, who you'll study alongside in learning groups and discussion boards.
Flexible study requires flexible support – discover the services available to you so you can go further.
Career outcomes
Career outcomes
Graduates of the Graduate Certificate of Health (Emergency Nursing) is a pathway into further post-graduate studies, at the Graduate Diploma or Masters level.
Emergency Care Nurse
Use your specialised skills to provide urgent care and management to patients who present to hospital emergency departments.
Clinical Nurse Specialist (Emergency)
Share your advanced nursing knowledge in order to support and provide care to the wider nursing team. You'll be able to apply your skills in practice, as well as finding opportunities to optimise patient care.
Clinical Nurse Educator (Emergency)
Help other nurses gain the skills and knowledge to provide the best possible emergency care to their patients. You'll utilise leadership and communication skills in this role.
"I've absolutely loved it, even though I was really worried about studying again. But you make that decision and you make the commitment to do it and it just happens."
Stacey Krahne
Federation University Graduate, Nursing
Industry insights
With a Graduate Certificate in Health (Emergency Nursing), you will be equipped to improve your professional standing in emergency care based roles, including;
Emergency department nursing
Clincial nursing
Clinical nurse educator
Lead nursing opportunities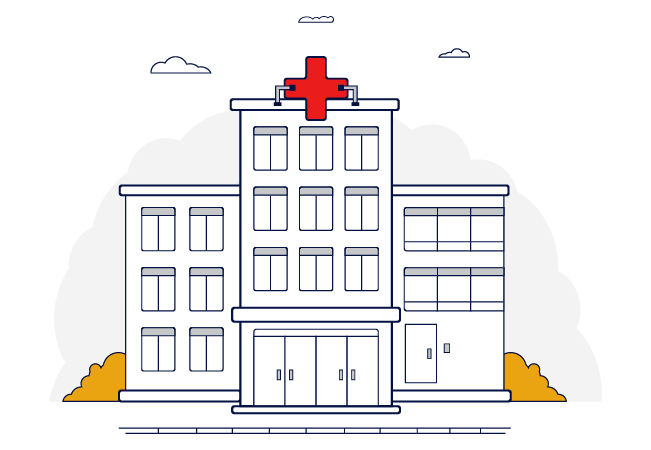 Meet the people behind your course
Dr Blake Peck
Senior Lecturer
Blake Peck is a Senior Lecturer in the School of Health. Blake's main research interests relate to pediatric injury, the health workforce, childhood long-term illness and qualitative research theory. Blake has been widely published in journal articles relating to nursing and health, and his main teaching areas include research methods, pathophysiology of disease and pharmacology.
Dr Kerry Hood
Senior Lecturer
Kerry Hood is a Senior Lecturer in the School of Health. Kerry has been published across numerous nursing journals and her research interests include interprofessional learning and teaching and learning pedagogy. Kerry's main teaching areas include education, leadership and social determinants of health.
Erin Tanti
Lecturer
Erin Tanti is a Lecturer in the School of Health. Erin's research areas relate to clinical education and leadership. Erin is both an undergraduate nursing lecturer and a post graduate lecturer in emergency nursing.