Study load
Approx. 12-15 hours per week* (see course structure)
Duration
3 years (360 credit points)
Intakes
Jan, Apr, Jul, Oct
The Bachelor of Food and Nutrition at Federation University Online combines an intersection of science, business management and wellness.
The Bachelor of Food and Nutrition will set you up with the tools you need for a fulfilling career in the health and wellness industry.
By studying a combination of science, wellbeing and business principles, you'll gain core skills needed to support community health, or to start your own business as a nutritional advisor. You'll explore how food impacts physical health and lifestyle, while studying key principles in nutrition, human physiology, human behaviour, health promotion and business management.
You will gain an understanding of how social and cultural practices impact food, allowing you to take a holistic approach when supporting people and organisations with their nutritional choices. You will gain the confidence to work as a nutritionist in health or fitness facilities, or as a nutritional advisor in the food industry.
Upon completion of your studies, you'll be able to apply to register with the Nutrition Society of Australia. Whether you're interested in becoming a consultant, a nutritionist in the food industry, or in public health, you'll be playing a key role in preventing non-communicable disease and promoting healthy lifestyles in Australia.
Course structure

What you will learn

Entry requirements

Fees

Support Services

Career Outcomes

Accreditation
Course structure
Course structure
SCBCH2001 and SCBCH2002 are essential for students planning to study post graduate Dietetics course.
Please note that study load will vary depending on the amount of units you choose to study and the credit point cost of that unit.
12-15 contact hours are estimated for one 15 credit point unit, while 24-30 are expected for those studying two 15 credit point units or one 30 credit point unit.
Year 1
Introduction to Nutrition
This unit provides students with core knowledge relating to food, nutrition and health for humans and animals. You will learn about the role of macronutrients and micronutrients, as well as food and nutrient recommendations for health.

Topics include how food intakes are measured, the role of dietary guidelines in nutritional health and factors which influence food choice.
Psychosocial Aspects of Health Behaviour
The unit provides students with an insight into the key psychological principles that underly health behaviour and physical activity involvement. You will gain an understanding of the psychosocial factors which influence participation in physical activity and the context of the overall health of individuals and communities. These include the relationship between physical activity and psychological wellbeing.

In this unit, psychological principles are applied to the adoption and maintenance of physical activity in a variety of community groups and the psychosocial influences upon healthy behaviours are critically explored.
Management Principles
This unit provides foundations in the principles and practice of management. You'll learn the functions of planning, organising, leading and controlling in a management context. With emphasis on ethics, you'll learn how to conduct business in a socially responsible manner, as well as how to navigate organisational processes and priorities.
Brains and Behaviour
This unit will help you gain an understanding of human behaviour, with a neurological focus. You will learn how neurological concepts (such as memory and cognition) apply to everyday behaviour.

This unit provides students with a fundamental understanding of the nervous system, sensation, perception, intelligence, learning, memory, and cognition. This enables students to apply these concepts to common behaviours with a focus on understanding, predicting and influencing behaviour.
Health and Physical Activity Promotion
This unit explores the health status of Australians by examining National health issues. Past and present health promotion and physical activity programs designed to address local, state and national health concerns will be explored. Students will gain an understanding of the importance of examining health promotion from multiple perspectives. Steps including needs analysis, program planning, implementation and evaluation will be covered along with critical analysis skills.
Scientific Communication
This unit prepares students to communicate scientific ideas and information. You will learn to source quality information, present oral and written reports and maintain high standards of academic integrity. Skills development in the unit include the sourcing and interpretation of experimental data, detection and avoidance of academic misconduct, scientific and grammatical conventions and evaluation measures for source material.
Anatomy and Physiology for Health and Nutrition 1
This unit will give you foundational knowledge of human anatomy and physiology and the biological basis of human health. You will learn about the maintenance of normal bodily functions across the lifespan and be encouraged to demonstrate an application of biological science knowledge.
Topics include organisation of the human body: chemical and cellular basics, body systems, maintenance of homeostasis, structure and function of the musculoskeletal system and the structure and function of the nervous, cardiovascular and respiratory systems.
Anatomy and Physiology for Health and Nutrition 2
In this unit, you'll learn about body defenses, integration and control through hormonal processes, and development of normal body function through nutrition and fluid balance. You'll deepen your knowledge of the human body while keeping a strong focus on the nutritional aspects of body systems. Topics include the structure and function of the integumentary and lymphatic systems with emphasis on their roles in immunity, as well as the endocrine, reproductive, digestive and urinary systems. Metabolism and the special senses will also be explored in relation to nutrition.
Year 2
Lifespan Human Development
In this unit, you will learn about the three domains of human development across the lifespan: physical, social and cognitive. Consideration is given to the cultural and sociohistorical context and its relevance to development. The gathering and evaluation of evidence related to age and gender role development are explored as well as acquisition of language.
Nutrition For Health and Exercise
During this unit, you'll study the principles of nutrition and apply it to areas of health, physical activity and sports performance. You'll examine nutritional and physical activity as lifestyle factors which affect general health and wellbeing. You'll learn about the role of nutrition in the prevention of chronic metabolic diseases such as obesity. Controversies relating to weight management strategies and the efficacy of nutritional supplements will also be addressed.
Pathophysiology 1
This unit consolidates basic anatomy and physiology, exploring them in more detail with an emphasis on disease processes in the bodies systems. You will learn how and why normal structure and function are disrupted, with a particular focus on common diseases. Abnormalities of anatomy and physiology will be explored along with disease symptoms. Topics explored in this unit include: disease processes, cancer biology, reproductive systems, nervous system, musculoskeletal system and heamatological system.
Chemistry for Health and Nutrition
This unit focuses on introductory level general and physical chemistry principles. This unit provides foundation knowledge which will help students prepare for a deeper exploration of nutrition and bodily processes. Students undertaking this unit will develop an appreciation of laboratory techniques and how they can be used to solve a range of chemical problems.
Population and Global Health Perspectives
This unit will help students better understand the health status of Australians through examining various health issues, indicators and making global comparisons. You'll learn about health status variations across certain population groups and examine governmental and non-governmental roles in addressing these. Upon completion, you'll have a deeper understanding of the relationship between health, human development and sustainability.
Pathophysiology 2
This unit consolidates basic anatomy and physiology, exploring them in more detail with an emphasis on disease processes in the bodies systems. You will learn how and why normal structure and function are disrupted, with a particular focus on common diseases. Abnormalities of anatomy and physiology will be explored along with disease symptoms. Topics explored in this unit include: endocrine system, digestive system, cardiovascular system, respiratory system, renal system and integument.
Introduction to Marketing
Are you ready to delve into the world of marketing? This unit will teach you the fundamental principles and practices of marketing. Upon completion, you'll have an understanding of the marketing mix, market research and consumer behaviour within a marketing environment. You'll also explore product development, distribution, pricing and promotion.
Business Statistics
Gain an understanding of the role statistics play in business and research. You'll develop foundational knowledge and skills needed to use a range of statistical techniques. You'll learn about spreadsheets on Excel and develop core knowledge relating to: descriptive statistics, elementary probability, discrete and continuous probability distributions, statistical inference, simple linear regression and correlation, forecasting and time series and index numbers.
Year 3
Health Promotion
In this unit, you'll study models and strategies of health promotion, helping you to develop professional skills by applying these strategies in a health promotion project. You'll learn to assess the needs of a target group, plan and develop a program, implement it and evaluate and report the outcomes.
Lifespan Nutrition
This unit builds on the knowledge gained in Introduction to Nutrition with the key aim being to present students with the nutritional and dietary requirements of humans for good health and normal development throughout the different stages of life. You'll examine the special needs of some groups such as pregnant or lactating women or athletes. This unit will address how lifestyle differences can influence variability in nutrition, and the consequences of inappropriate dietary intake.
Biochemistry for Health & Nutrition
This unit will give you a foundational look at the principles of biochemistry, providing you with the skills to support more advanced studies. You'll learn about the cellular environment and study the function of proteins, enzymes, the composition of biological membranes, the structure of nucleic acids and mechanisms for synthesis, modification and turnover of these acids and proteins.
Preparing For Professional Experience
It's never too early to start planning your dream career. In this unit, you'll adopt professional communication skills. You'll learn not only about being competent, but about acting ethically in a professional capacity and working as part of a team. You'll explore reflective writing and learn about professional requirements in your chosen field. This unit will enable you to understand what it means to be a professional – and how you can make the transition from being a student to a professional in your field.
Health and Behaviour Change
In this unit, you'll gain an understanding of health behaviours and models of health behaviour change. You'll learn about interventions used to help people change their health behaviours, or support them to manage an existing health condition. You will develop the communication, social and problem-solving skills necessary to work with individuals in a health advisory context.
Science Communication Project
In this unit, you'll take on an individual science communication task, related to a major area of study. The project topic must be approved at time of enrolment by the unit coordinator. You will produce a detailed project which could take the form of a comprehensive literature review, community information session, information booklet, scientific evaluation and report, etc. You will maintain regular contact with the unit coordinator. This will give you confidence in your scientific studies going forward.
Nutrition and Metabolism
This unit will give you a general overview of nutrient uptake, metabolism and bioenergetics. You'll learn about cellular metabolism, including the generation of energy from major dietary components: carbohydrate, protein and lipid, the biosynthesis of carbohydrates, lipids and nucleotides, and amino acid metabolism. You'll learn about the role of hormones in metabolic regulation and the importance of balanced nutrition.
Contemporary Business
In this unit, you'll receive a comprehensive introduction to the nature, management and organisation of business in contemporary society. You'll examine a number of societal and environmental factors now disrupting the way business is conducted. You'll get to use a blend of text, audio, video and interactive online activities to help you develop vital skills for work in business and other organisations.
What you will learn
What you will learn
Impact of dietary intake on chronic disease
Learn about the role of food and nutrition in disease prevention, as well as chronic disease management.
Nutritional science
Gain an understanding of the functions of macronutrients and micronutrients and their relationship to an individual's overall health.
Wellbeing
Learn about the role of food in relation to lifestyle, as well as a variety of social, cultural and emotional influences upon food habits.
Business Management
Get insight into the business principles required to start and run your own business. With this skillset, you'll be able to confidently run a small business or work as a consultant.
Entry requirements
Entry requirements
Year 12 applicants
Domestic applicants will have completed the equivalent of Victorian Year 12 with an English mark of at least 20; and a study score of at least 20 in one of any Mathematics or any Science.
ATAR of 50.
Non-year 12 and other applicants
Non-Year 12 applicants must have completed a minimum of 1 unit of study in HE with results at pass level or VET qualification at Certificate III or higher.
Admission criteria for applications with work and life experience
Substantive experience in a role with a degree of responsibility and must complete a personal statement.
International admission
Overall IELTS band score of 6.0, with no band less than 6.0 or equivalent will be required.
Fees
Fees
2024 Indicative Fees
$8,948 student contribution amount (Commonwealth Supported Place)
If you're offered a Commonwealth Supported Place, your fees are subsidised by the Australian Government.
Your fees (student contribution) are set on an annual basis by the government and are determined by the discipline area and band of your individual enrolled units, not the overall course.  Each unit falls into a band which determines the student contribution amount.
Fees are adjusted on an annual basis and the indicative amount should be used as a guide only. Total cost will vary depending on the units you choose, your study load, the time it takes to complete your course and any approved credit you receive.
Fee assistance
As a Commonwealth Supported Place student, you may be eligible to defer payment of your student contribution through the HECS-HELP loan scheme. Please visit our HECS-HELP webpage for further information.
You may need to pay some other fees such as the Student Services and Amenities Fee (SSAF).
Support Services
Support Services
Be supported through your studies with services tailored to the online learning environment. Federation University Online personalises support for every student, accessible at every stage of your study journey.
Student advisors dedicated to answering your questions about anything from enrolment and course management to essay writing and technical support.
Online Learning Advisors (OLAs) guiding you through your course, bringing industry experience and expertise in online learning to your studies.
Study and assignment resources to help you get the most out of each unit and submit high quality assessments.
An online community made up of a diverse network of students, who you'll study alongside in learning groups and discussion boards.
Flexible study requires flexible support – discover the services available to you so you can go further.
Learn More
Career Outcomes
Career Outcomes
Nutritionist
Provide tailored advice to individuals or organisations relating to the impact food and nutrition has on their health and lifestyle. In this role, nutritionists support people with dietary habits, wellbeing and chronic disease and disease prevention.
Nutritional Consultant
Support private clients with their nutritional needs by providing expert advice relating to food and health. This could include suggesting lifestyle changes, assisting with meal planning and preparation or understanding the link between certain food groups and physical health.
Nutrition Promotion Officer
Work with individuals, community groups or NGOs to raise awareness of healthy food habits, lifestyles and practices. In this role, you could be a key player in helping to prevent chronic disease in your community.
Food Industry Nutrition Consultant  
Use your expert food science knowledge to support the media, schools and other industries with their nutrition. You could work to ensure companies comply with regulations, support quality assurance and help develop nutritional strategies.
Accreditation
Accreditation
Ability to apply to register with the Nutrition Society of Australia upon graduation.
"Believe in yourself, know that it's a long game not a short one. You've got to be patient, trust the process and get a good support network around you."
Nicole Frain
Bachelor of Food and Nutrition, Online Student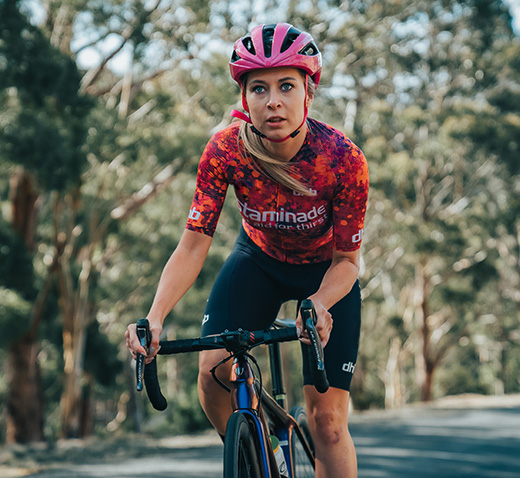 Industry insights
With a Bachelor of Food and Nutrition from Federation University Online, you'll be equipped with the fundamental skills to take on a number of important roles within the food science and nutrition industry, including:
Nutrition Consultant
Nutritionist
Health industry advisor
Nutrition promotion officer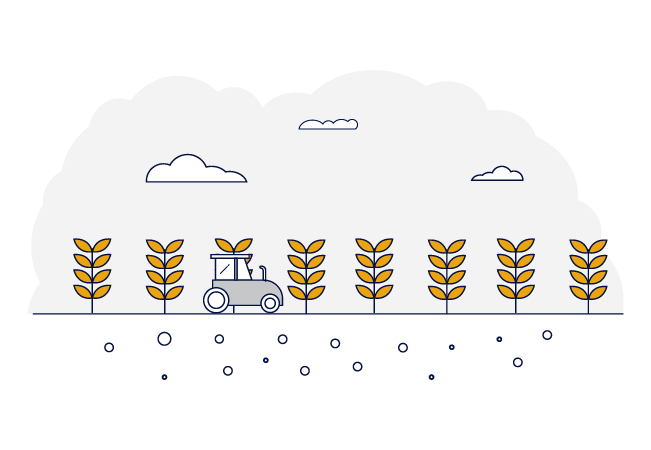 Meet the people behind your course
Assoc Prof Jenny Mosse
Head of School of Applied and Biomedical Sciences
Jennifer Mosse is the Head of School of Applied and Biomedical Sciences. Jennifer has a long-standing interest in science education, including the development of innovative methods for flexible delivery of science courses to remote students. Jennifer has research interests in molecular virology and her undergraduate teaching areas include biochemistry and molecular biology.
Dr Lara Wakeling
Deputy Head of School of Applied and Biomedical Sciences
Dr Lara Wakeling is passionate about food and the science of food and is keen to share this with others. With 15 years' experience in academia, Lara has a keen interest in teaching and enhancing student experience. Lara's research includes a focus on learning and teaching, as well as a compositional analysis of food to monitor effects of various processing techniques.
"I am an Accredited Practicing Dietitian and Sports Dietitian, and a contributor to the Food and Nutrition Sciences Degree at Federation Online. I am passionate about supporting future nutrition professionals and entrepreneurs in their studies, as I myself am a business owner in the nutrition space and understand the diverse skills we need in our toolbox to be successful in our careers. I believe the diversity of units in this course sets students up for success and I am so excited to be a part of that journey. "
Kelsey Hutton
Federation University Online Team